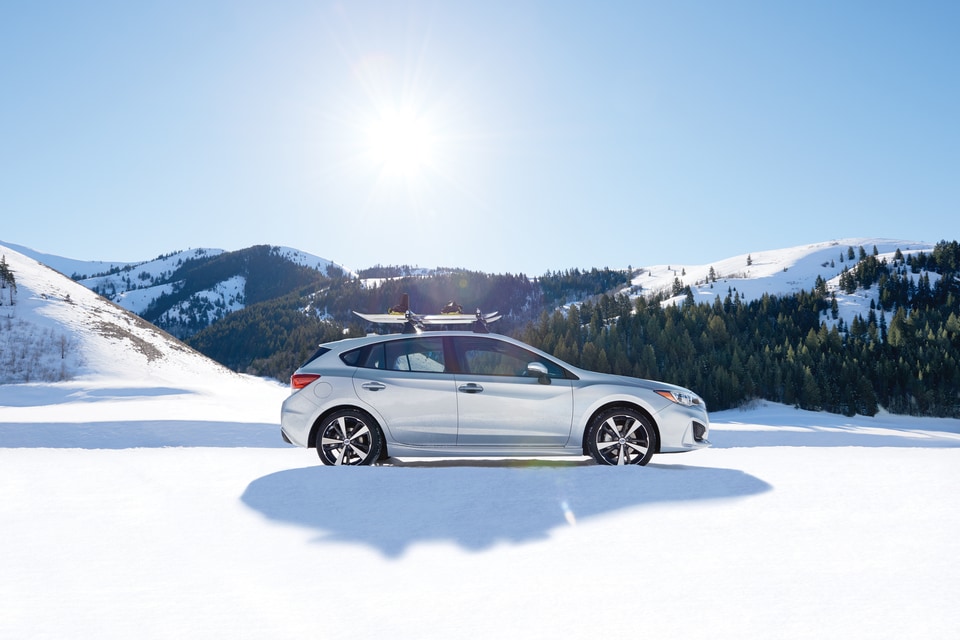 I'm sure you've heard that Subaru vehicles are perfect for snowy and wet roads. They offer superior traction and handling, but if you're not sure what the difference between the Subaru system and others is, you're not alone.
The Symmetrical All-Wheel Drive Difference
Subaru's are known for their symmetrical all-wheel drive system standard on all models, except the BRZ. All-wheel drive is a system that delivers power to all four wheels of the vehicle, as opposed to front and rear-wheel drive set ups, that either deliver power to the front or rear wheels. These are often considered more fuel efficient, while also being a little lighter than the all-wheel drive configurations. Subaru has spent years creating an efficient all-wheel drive system, offering comparable fuel economy ratings to others with front-wheel drive in the same classes.
Many all-wheel drive systems on other brands are usually a front or rear-wheel drive base, that just has some added components to make them all-wheel drive. With these, you often have to lose traction before the all-wheel drive will engage. This means you're already slipping and sliding before power can be distributed to the appropriate tires. The technology on your Subaru was built to provide the best traction and handling available. With the ability to distribute power to each wheel, individually, your Subaru can keep you safer on the road, no matter the condition.
The smart choice to keep you and your loved ones safe, is a Subaru with symmetrical all-wheel drive. Choose the advanced technology that provides security, performance, and efficiency, all for an attractive price.