Subaru X-Mode: What is it and Why is it Important?
When you are traversing bad roads, you know how important it is to have great grip on the surface beneath you. Whether you're dealing with icy or rain-drenched pavement, muddy or slippery dirt roads or any other dicey road conditions, the Subaru X-Mode comes in very handy.
What is Subaru X-Mode?
Just what is Subaru X-Mode? It's a system specifically for Subaru vehicles, offering a great amount of additional traction and control. While every Subaru comes with all-wheel drive, Subaru X-Mode provide you, the driver, with even better handling on less-than-stellar driving surfaces.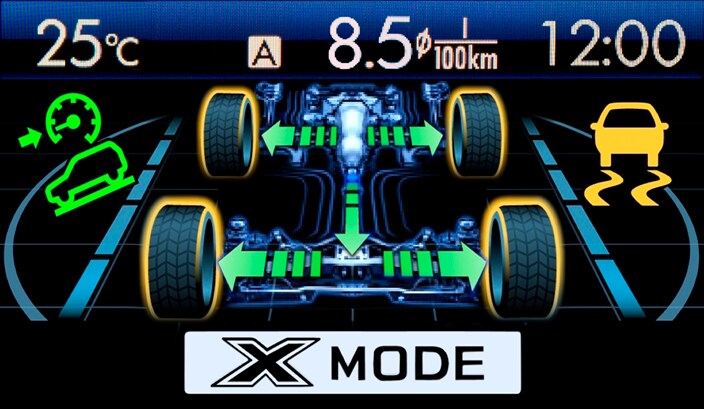 Why is Subaru X-Mode Important?
Subaru X-Mode offers the following benefits:
Sometimes when wheels are slipping, the vehicle's transmission's lock-up clutch kicks into gear, but with Subaru X-Mode, this function will be deactivated, proving more power to the wheels
X-Mode offers a super-sensitive aspect to the traction control system 
Additionally, with Subaru X-Mode, you'll have the benefit of "hill descent control," so that you don't have to use the vehicle's brakes and risk them locking up
These are just a handful of benefits related to this innovative Subaru technology. We welcome you to stop and visit us here at Mitchell Subaru, where we'd be happy to tell you more about this or answer any of your questions.
Our inventory of new Subaru vehicles is wide, and we'd love to show you around our lot and showroom. You'll find our dealership conveniently located in Canton, CT, where we look forward to serving you.
Set Up an X-Mode Test Drive
* Indicates a required field